Central Coast 3 Bedroom Apartments
Central Coast 3 Bedroom Apartment
Central Coast 3 Bedroom Apartment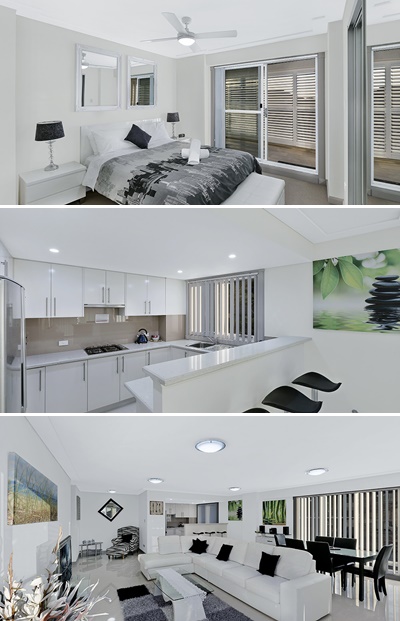 Sandy Cove Apartments @ The Entrance
Sandy Cove Apartments at The Entrance is a 8 storey apartment complex that offers luxury apartment style accommodation on the NSW Central Coast.
The Entrance is one of the largest and most vibrant tourist regions on the Central Coast and is situated midway between Sydney and Newcastle between the vast waterways of Tuggerah Lakes and the Pacific Ocean.
Located just 2 minutes walk from the town centre and 1 minute walk from the beach, our self contained apartments are designed specifically for the holiday makers seeking short or long term accommodation and is suitable for families and great for romantic weekends away.
Our recently constructed property, with on-site managers, is set amid delightful landscaped gardens and each apartment offers an outdoor balcony, many with glorious ocean views and or lake views, all with a cool sea breeze. We also offer a heated swimming pool and spa, gymnasium, sauna and amenities.
Each of our well appointed apartments have been tastefully designed with furnishing and décor of the highest quality and standard. Our 1, 2 and 3 bedroom apartments are in keeping with today's modern comforts and are fully self contained.
Contact us today and let our friendly staff assist you with your accommodation at The Entrance.
2-8 Ozone St, The Entrance, NSW 2261
Ph: 02 4332 7692 Fax: 02 4332 7629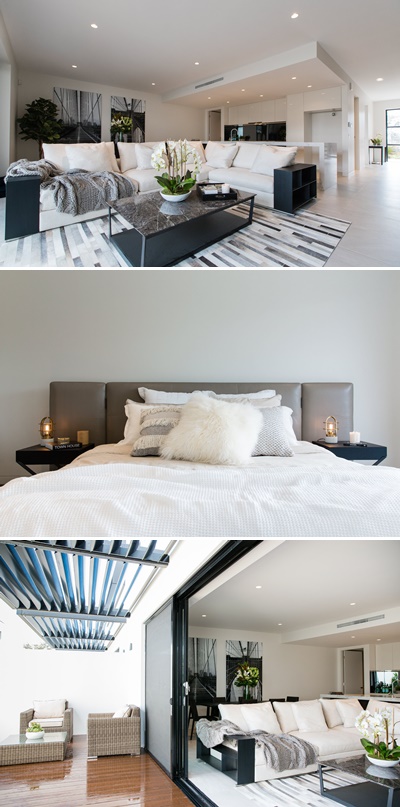 TRINITY POINT HOLIDAY RENTAL
Stay a while at one of the most beautiful locations at Lake Macquarie
Our villas offer you and your family or friends luxurious spacious living areas by the lake providing an idyllic setting for a wonderful escape from the city.
Choose from our 3 and 4 bedroom residences with welcoming natural light, natural timber accents and solid reconstituted stone surfaces are featured throughout.
Activities that you, your family and friends can enjoy on the lake and its surrounds are excellent fishing, boating, jet skiing and wakeboarding. Additional to this are non-motorised water activities such as canoeing and kayaking.
Spend your days on the water, fishing, golfing, walking, touring or just relaxing in a serene location.
After a day's activities, there is nothing better than sitting down watching the sunset or enjoying a leisurely waterfront dining experience at 8 At Trinity.
Pricing:
3 bedroom villa up to 6 guests from $350 P/N
4 bedroom villa up to 8 guests from $450 P/N
Phone: 0498 792 888
81 Trinity Point Drive, Morisset Park NSW 2264
For further information and bookings please email helen@johnsonpropertygroup.com.au.